We had passed the Alps, food had been served and we were getting closer to our destination Algeria, when the first clouds started to appear. Upon starting the approach to Algiers, the clouds were thick and the cloud base low. So when we got to the coast, it was raining and cold (15°C is cold for Algerians). I had hoped for better weather, but there is no way to change it and I was happy to at least snap some pictures of the coastline and houses near the airport.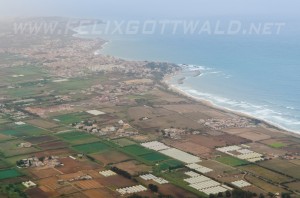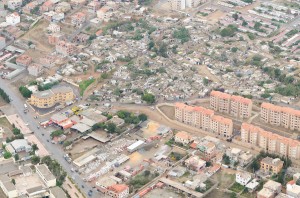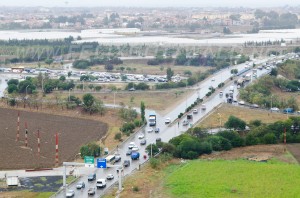 After landing on runway 23 we had some very good views on the apron as we were taxing all the way to the other end of the airport to reach our parking stand on the western side of the International Terminal. Just imagine those pictures in sunlight…
Several of Air Algerie's ATRs and an old Airbus A310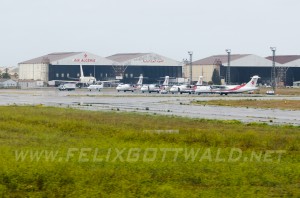 Line-up of the Air Algerie long-haul fleet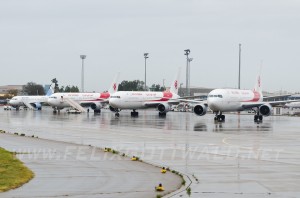 Approaching the International Terminal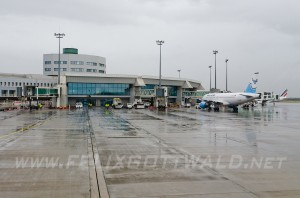 One of several French aircraft on the apron – Aigle Azur F-HCZI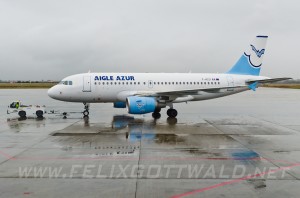 Air France, Aigle Azur, Air Algerie and Egypt Air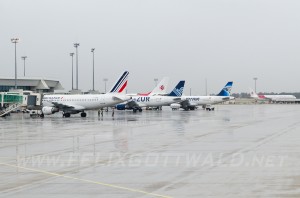 Algeria is very tight on security and I am pretty sure that photography at the airport is not encouraged. Therefore I packed away my camera and headed for passport control. Fortunately I had an invitation letter from the Algerian pilots association to ease my visa approval and one of their pilots came around to help me with the whole process. The pilots from Algeria have been taken really good care of us visitors from abroad and I can't thank them enough! My Algerian colleague brought me to the Mercure Hotel near the Airport where our IFALPA meeting would take place the next days. The hotel was quite good and the room comfortable – only the view was a bit…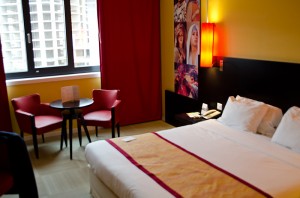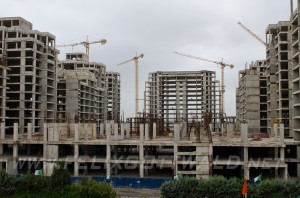 I hope you liked my little trip report – any feedback is always welcome!