I have finally uploaded a couple of photos of a trip to Tokyo Haneda last year! Being able to compare it with the city's Narita Airport I can say that Haneda is much more spotter friendly and offers better views. It is an all-day airport, where you can get good shots in the morning, afternoon and also at night-time! Here a few impression from Terminal 1, which offers excellent light in the morning hours. It is mainly used by JAL – Japan Airlines and its multitude of Boeing 737s, 767s, 777s and of course Dreamliners (well, not at the moment).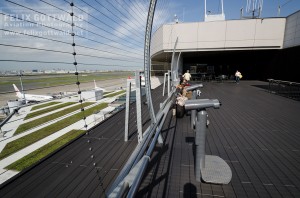 Lower viewing level with a snack shop.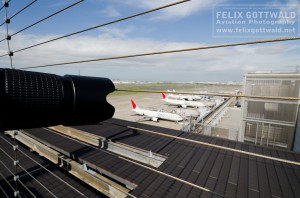 There could be a bit more space for the lens, but it works!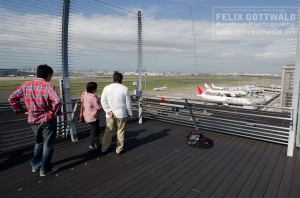 Japanese like to come and visit.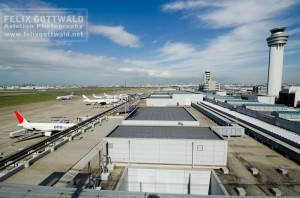 The structure of the buildings is not very appealing, but who cares?
If you plan on visiting Tokyo's Airport, then you should take a good look at this spotting guide provided by the local Japanese spotters: http://www2s.biglobe.ne.jp/~ito-nori
In the meantime you are welcome to take a look at some of my photos from Haneda, simply click here to get to the Haneda gallery.