THIS  BLOG IS TAKING OFF! FIND OUT WHAT IT IS ALL ABOUT AND WHO THE GUY BEHIND THE SCENES IS!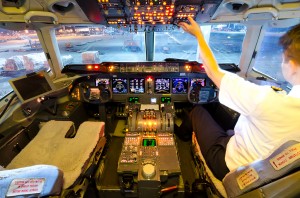 Have you ever asked yourself what is happening behind that locked cockpit door? Do you want to follow me to far-away places and exotic locations? Then join me to explore the fascinating world of a pilot photographer… In my personal blog, you will be able to look behind the scenes and find out what life as a cargo pilot really is like. I will take you along to destinations worldwide and  also talk about planespotting a bit. It has never been easier to see the world than today and you are invited to continue this exciting journey with me!
You will probably ask yourself: "Who is that guy?". My name is Felix Gottwald and I am a first officer with Lufthansa Cargo, the freighter airline of Germany's Lufthansa. The airline currently operates 18 MD-11 aircraft, a type that is often used by cargo airlines (KLM is the last passenger airline still operating it on scheduled flights, but phasing it out now) and of which only 200 were built. As even less are in operation today, I can consider myself privileged to fly one of these ladies. By the way, this is me after my very first scheduled MD-11 landing in Tianjin, China (TSN/ZBTJ).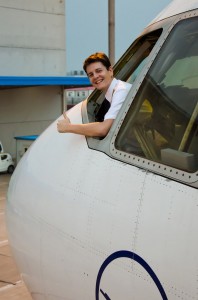 I started flying for Lufthansa on the Airbus A320 fleet in 2008, after learning how to fly at the Lufthansa Flight School in Bremen, Germany and Goodyear, Arizona for nearly two years. Being rated on the MD-11 since 2011, I am probably one of the youngest MD-11 pilots at the moment, as I am only 26 years old…
Are you already getting anxious to read more? Then stay tuned! There already is some stuff to read and look at on this website and it will get even better (I can't tell you everything at once,  can I?). I am really looking forward to getting your feedback on the blog and the site in general and you can get in contact with me anytime! Drop me a line or two if you have any questions or would like to contribute something. In the end, it is all about you, getting the most out of this site!
Happy landings,
Felix