It is finally ready – the world's best and only McDonnell Douglas MD-11 Aviation Calendar for 2016! As many of you will know this is already the third edition of this calendar and it sold out completely last year – so you better be quick to get one… There have been many adjustments to give the calendar an even better look and the dates now include the last days of the previous month and the first days of the next month.
As you know, I am very much committed to saving the environment. Therefore all emissions created in the course of the production process of the calendars have been set off by ClimatePartner. You will be able to access the respective certificates on the product pages soon. Shipping is being offset by using DHL's GoGreen program.
Calendar sheets
Here is an overview of all the calendar sheets in the calendar. They show the lovely MD-11 from different perspectives during day, twilight and night. I tried including various airlines and scenes to make this calendar the best one ever!
January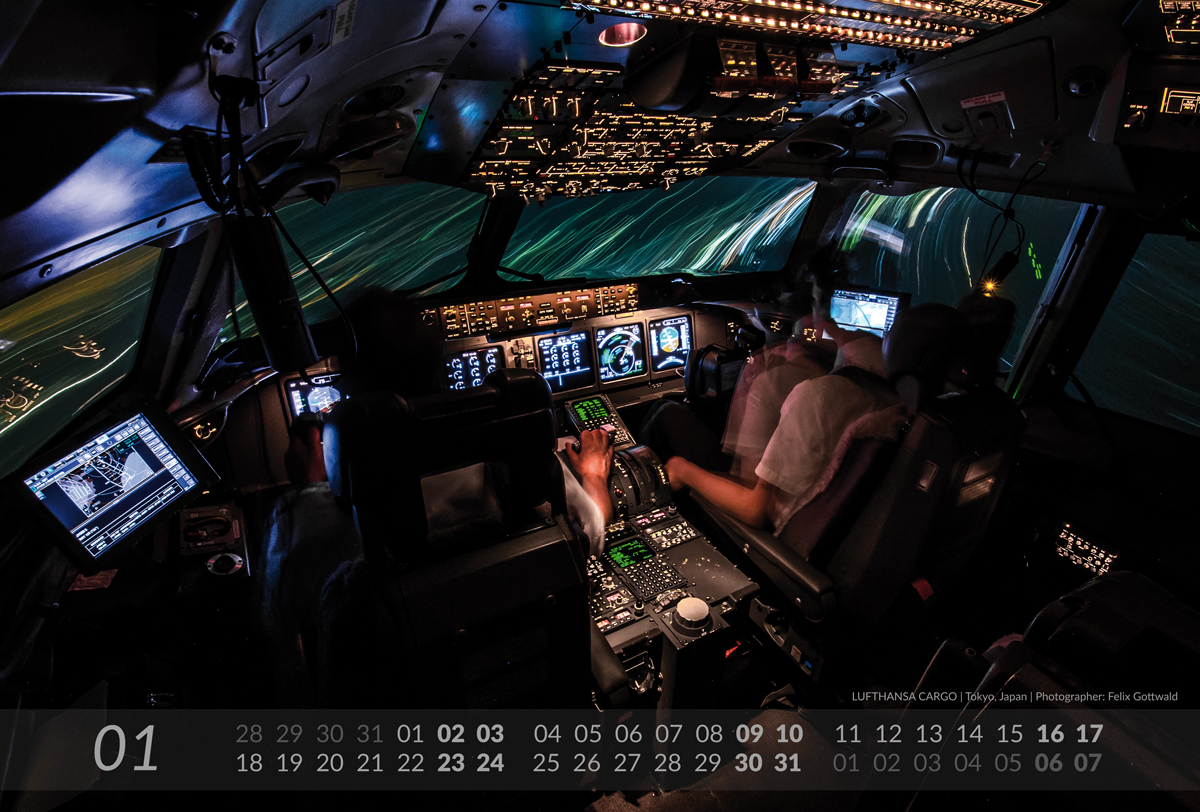 February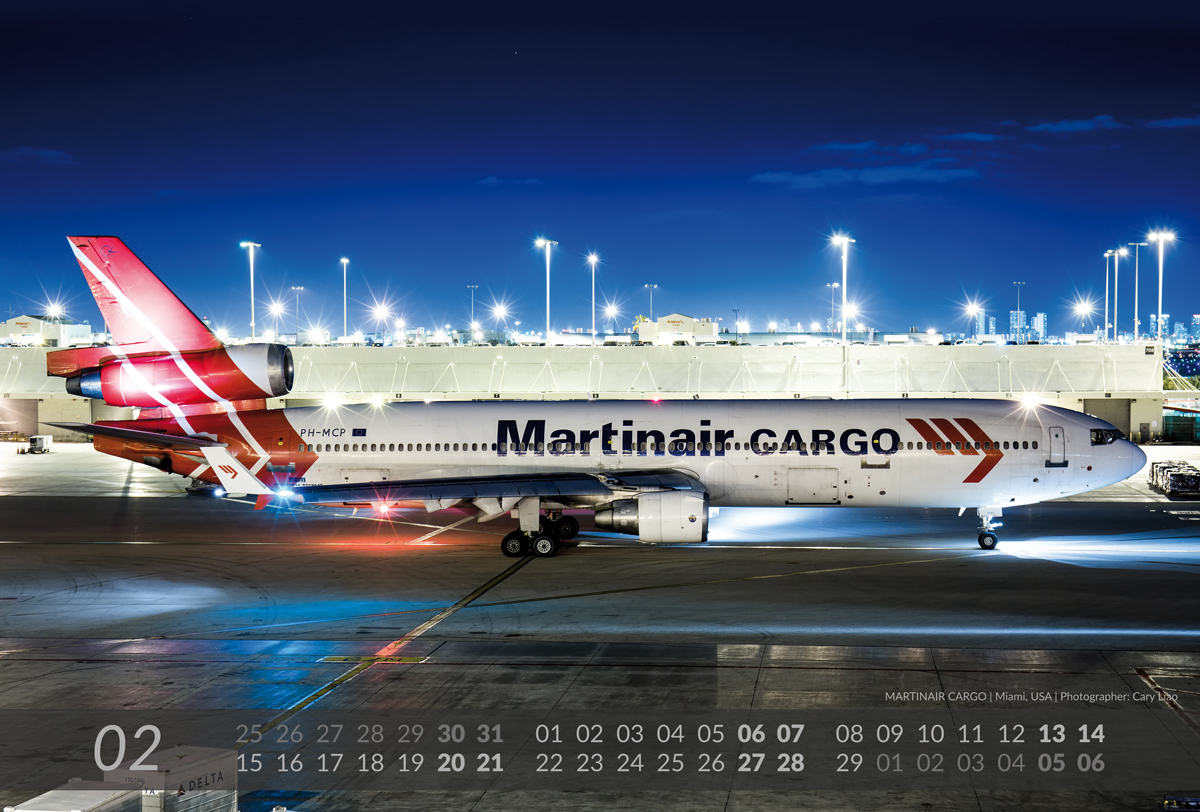 March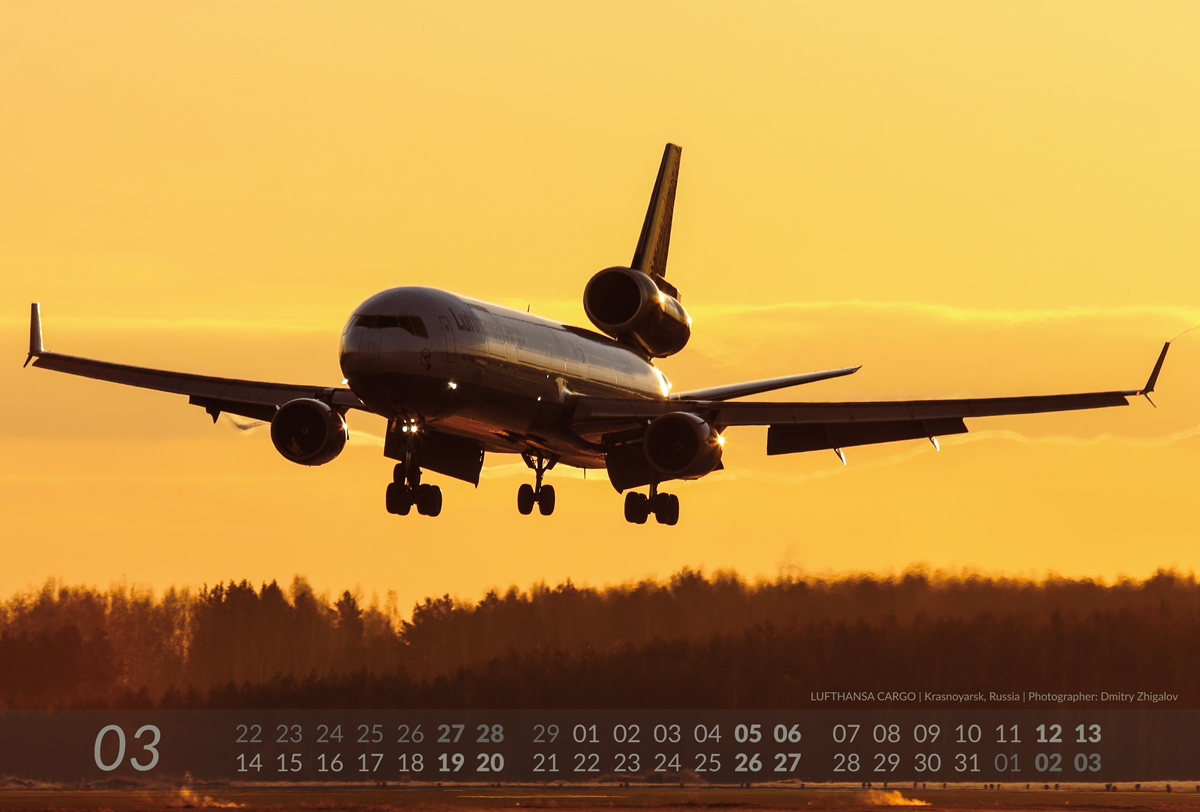 April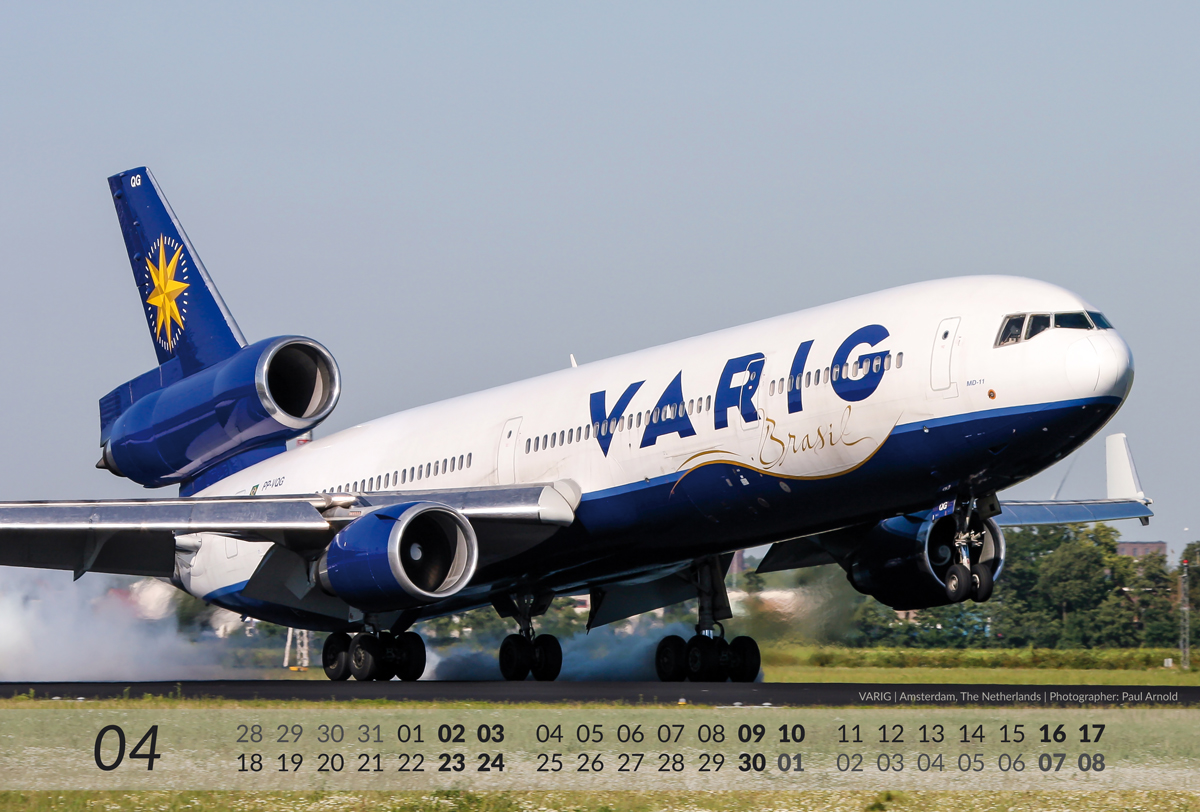 May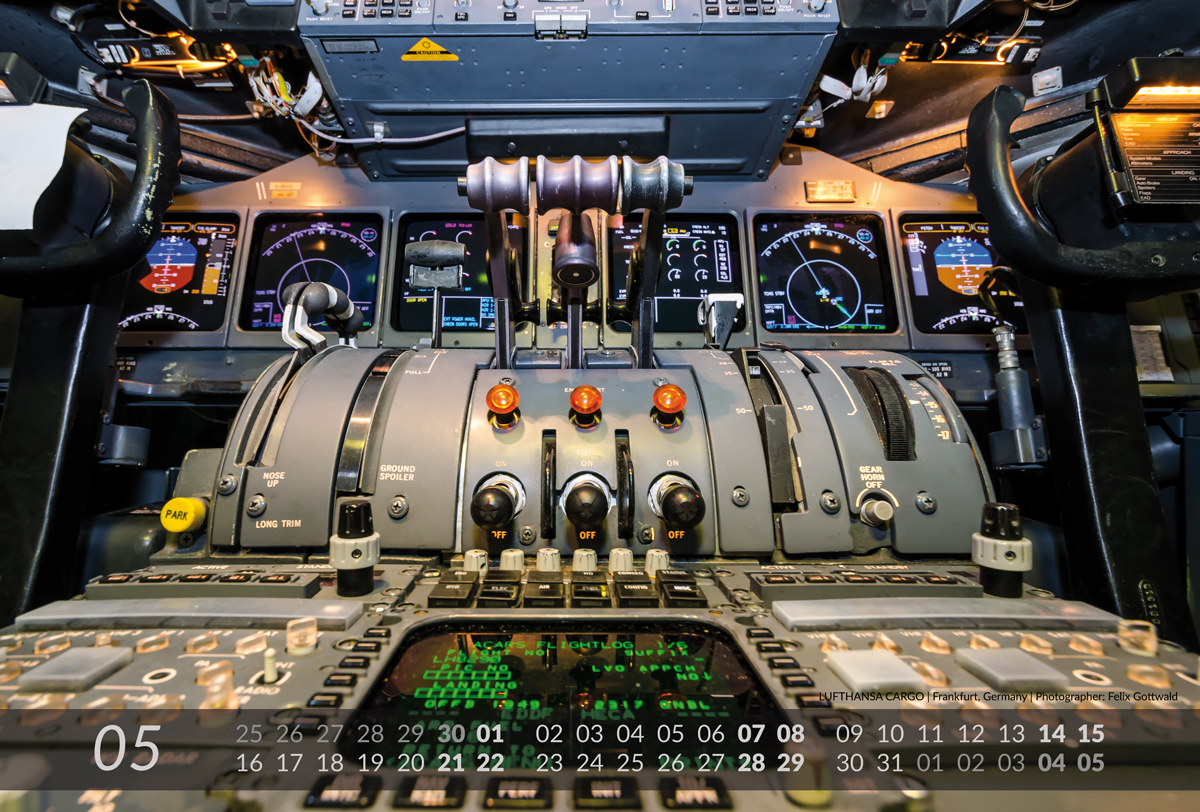 June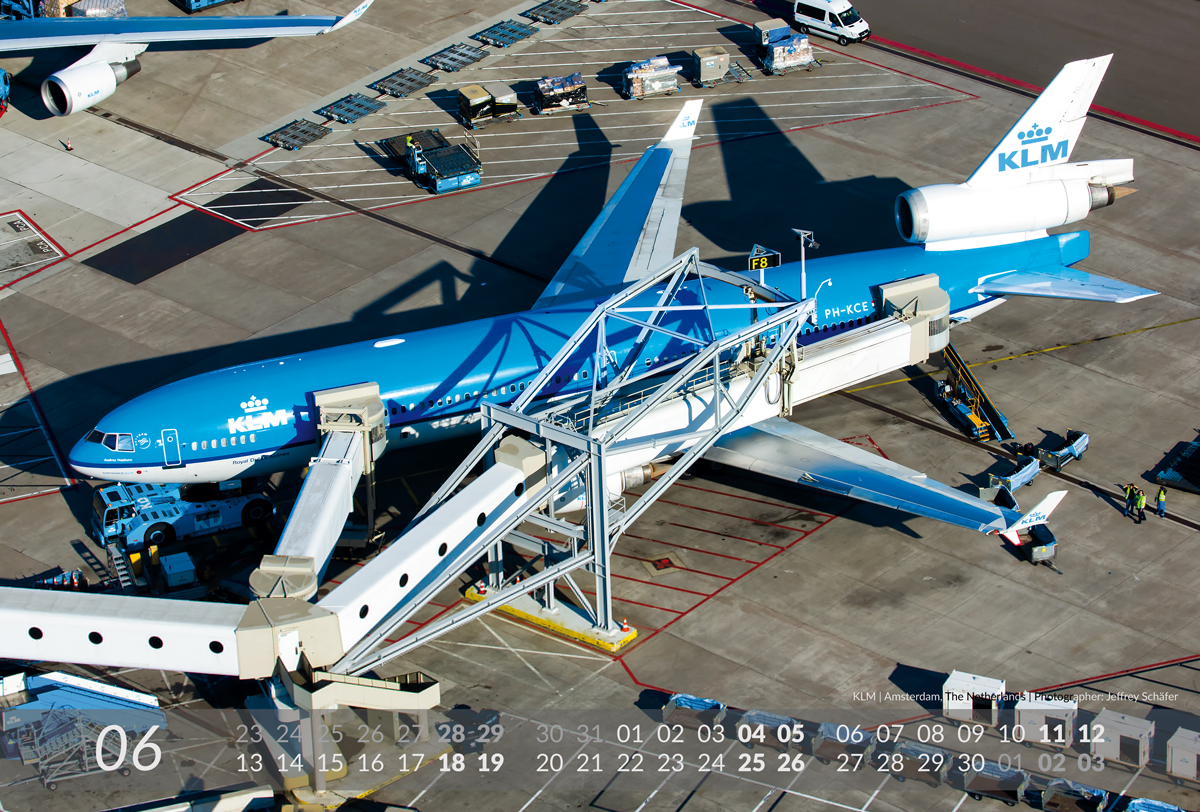 July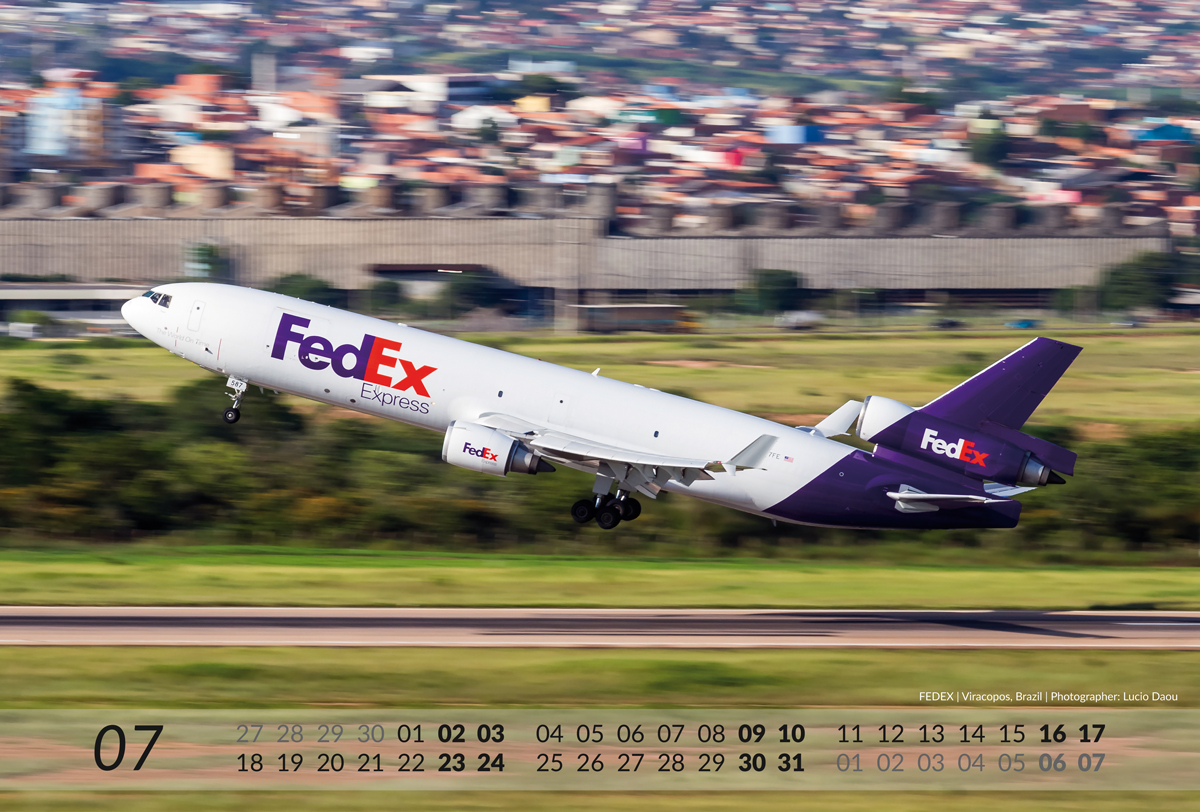 August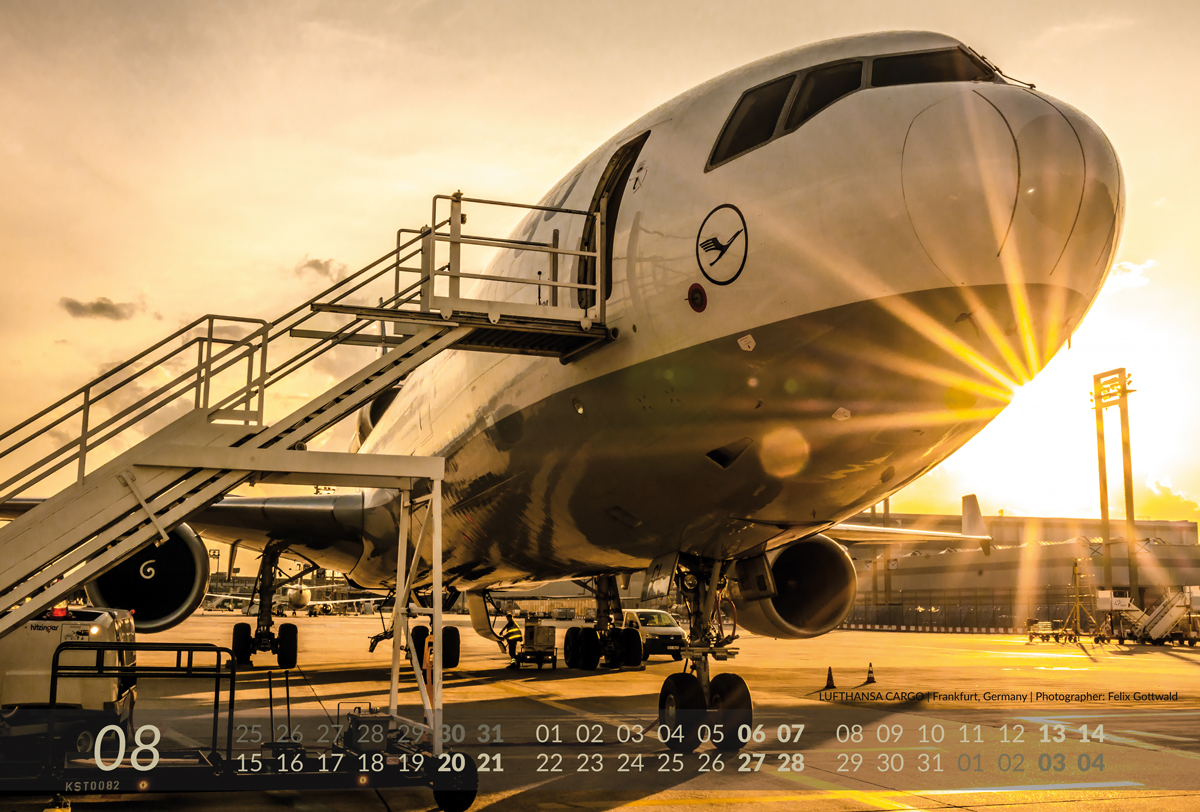 September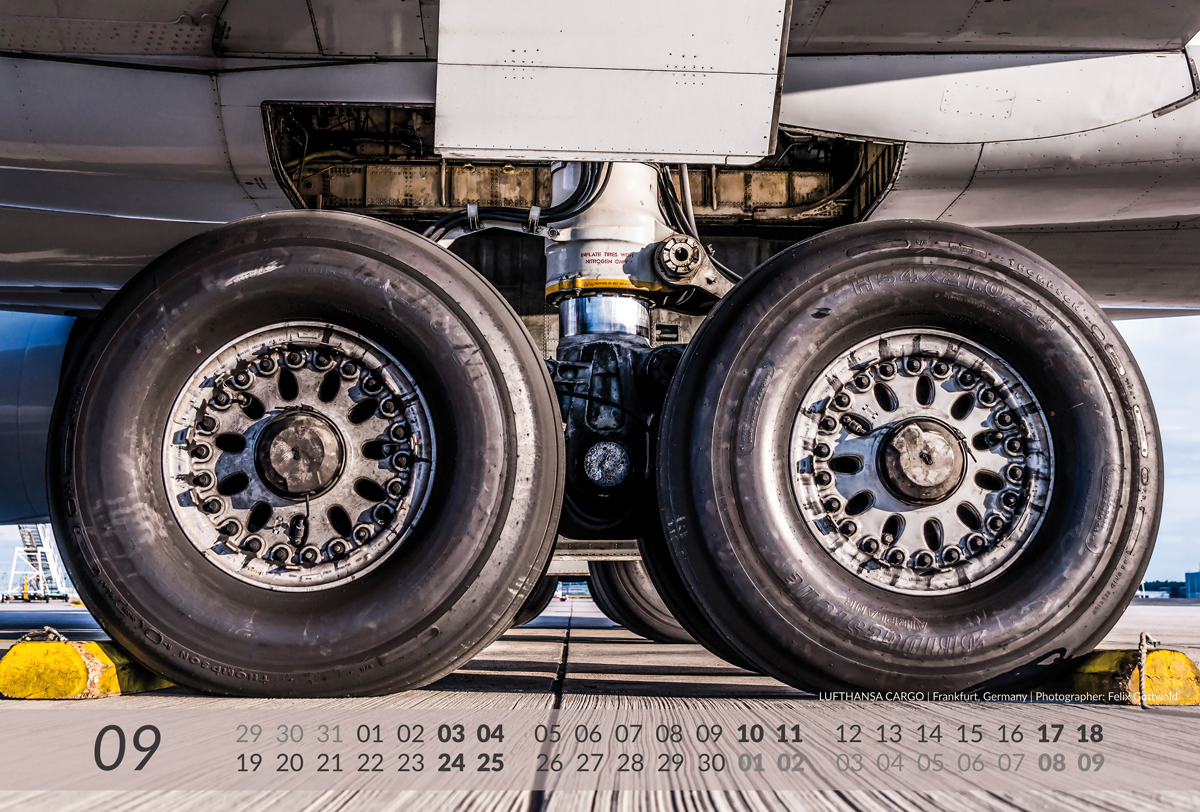 October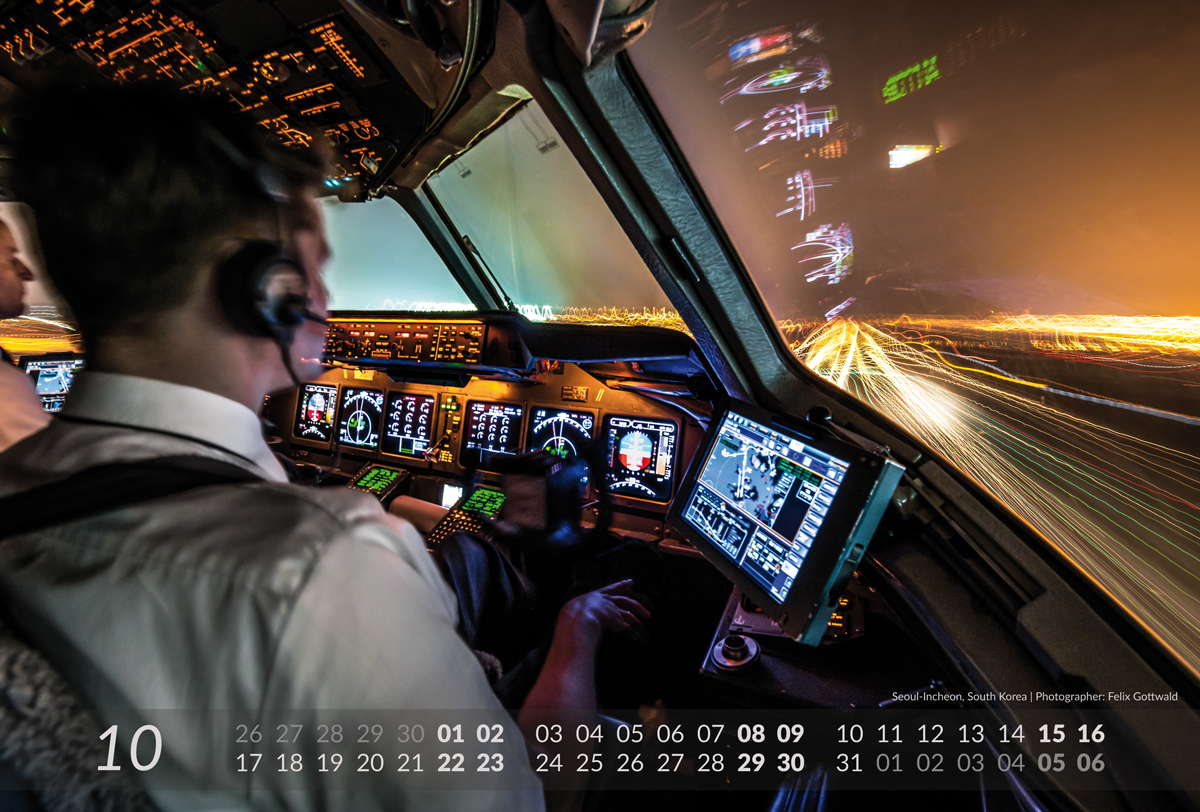 November
December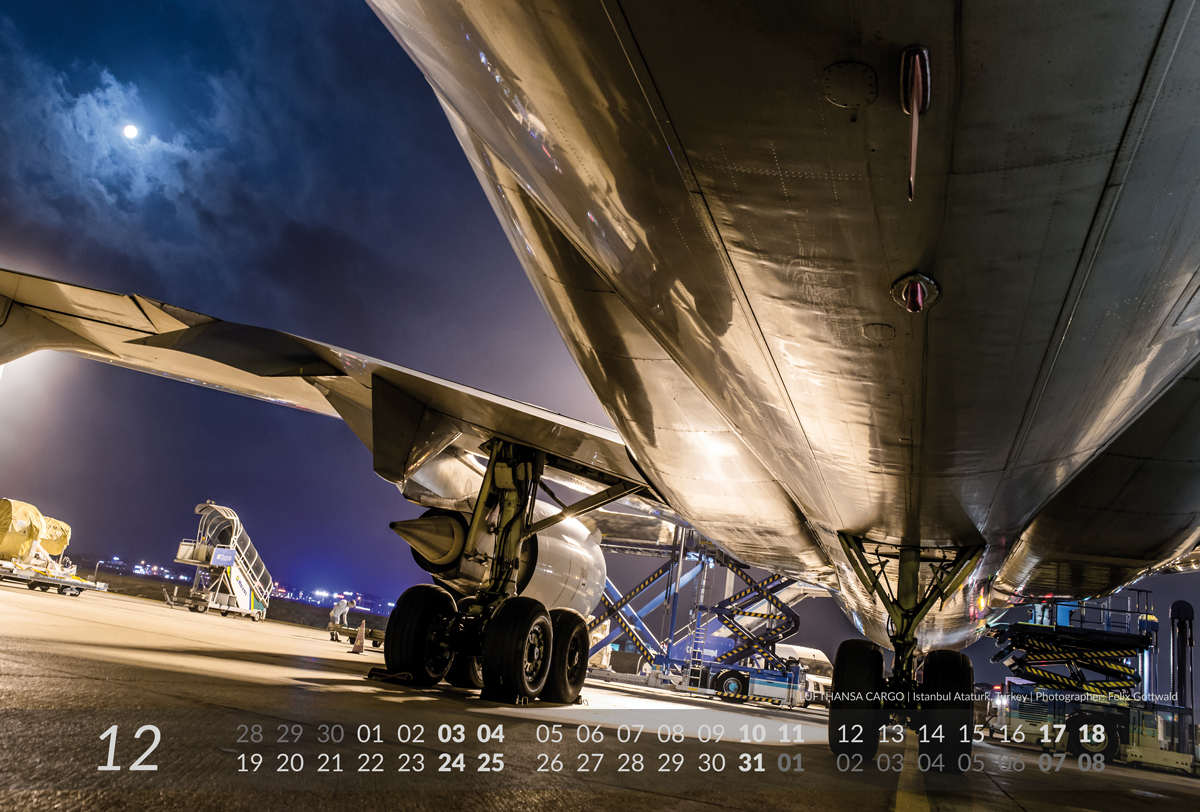 Back cover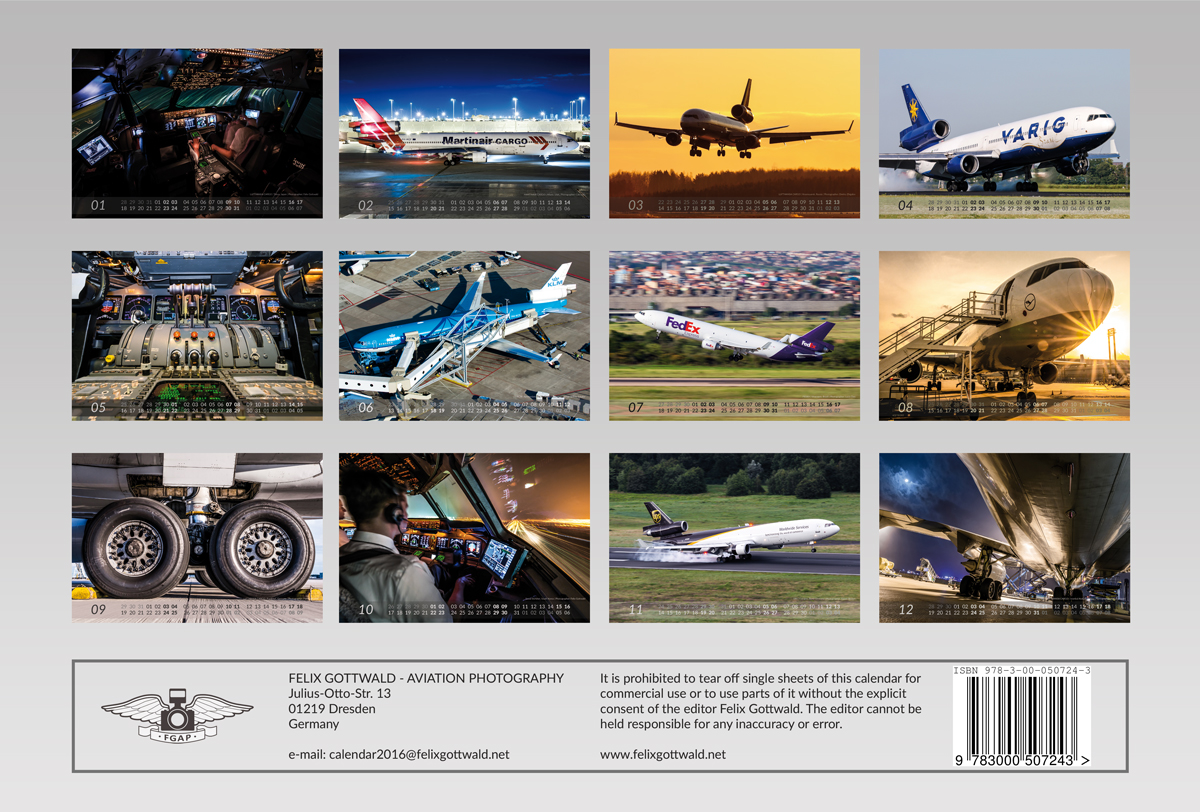 Cover image
The calendar is being printed on the best paper available with a strength of 250 g/m² to give it a high-quality feel and also a glossy finish for even more intense colors! The A3 format (29,7 x 42,0 cm) is perfect for nearly any wall, be it your home, office or store. It will be available for sale on my website from this month on with a special early bird discount, so stay tuned and make sure to be among the first to order one!
You can order the calendar from my shop by clicking on MD-11 Aviation Calendar 2016.
There will be an Airbus and a Boeing Aviation Calendar 2016 as well, which I will be presenting to you in the coming days. No matter which aircraft producer you prefer, I have a calendar with stunning images ready for you right here!