That is what you have been waiting for –
a calendar solely featuring photos of the MD-11!
I have been taking pictures of the McDonnell Douglas MD-11 for quite some time, but a few months ago I teamed up with Patrick who is a professional photographer and Lufthansa colleague to create the one and only MD-11 Calender for the year 2014! We have been taking photos, evaluating images and changing designs of our first calendar in the past weeks – this is what our desk looked like: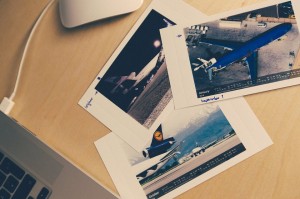 Airlines include KLM, World Airways, Lufthansa Cargo and many others…
It was really hard to find those 12 images of the best aircraft ever made that at the same time represented many current operators of the type and also showed some new and interesting angles, but we did it! You can look forward to 12 amazing photos (one for every month) that will accompany you all the way through next year. The DIN A3 (29,7 x 42,0 cm) format and high-quality print will ensure that you are getting all the image detail you need, with the calendar looking great at your wall – it is ideal for your room at home or at work!
How will you be able to get this spectacular calendar for 2014 in time? We are just about to print the first examples to check for small errors that might have happened so you can get the highest quality possible. Once we have done this, we will distribute the calendars to our partners who will sell it online and in their shops and you can also order directly from us via a dedicated website. So stay tuned for more exciting details to make sure you can order a calendar for yourself, your family, your friends and all the other MD-11 fans you know!